I'll tell you a bit of my experiences during my holiday in Malang, East Java. I have a plan to visit
Balekambang Beach
. What makes me curious about this place is when I read from an article that
Balekambang Beach
has a similar uniqueness with Tanah Lot. I thought that Tanah Lot is the only one who has a temple in the top of the cliff surrounded by the sea but I'm wrong. So day by day, I collected some money to rent a car and buy some snacks to make my day joyful. I never thought that I will have a trouble about the route to
Balekambang Beach
.
The day has come, and I started my journey to
Balekambang Beach
. There's no problem untill the next 45 minutes. Everything was clear and alright, there's no a road diversion until I got a traffic jam for 30 minutes for the unreasonable reasons. Some said that there's a traffic accident occured 10 km from my position. The time shows at 01.00 PM, and it still needs 1,5 hours (in a normal route) to reach the destination. I decided to choose another route, which is explained by the people there. At first, I followed their words until then I got confused because the different explanation I got from people I met there. At this situastion, I picked up my Android, then I opened google chrome to find an article which explain the way to Balekambang Beach. Unfortunately, I didn't find what I was looking for. But then the next artcile I read explain about an application which can be downloaded from my Android.
God Bless Me!!
I found a solution to solve any routes problem which is expereienced by any travelers around the world. Yes, the App is called
My Tracks
.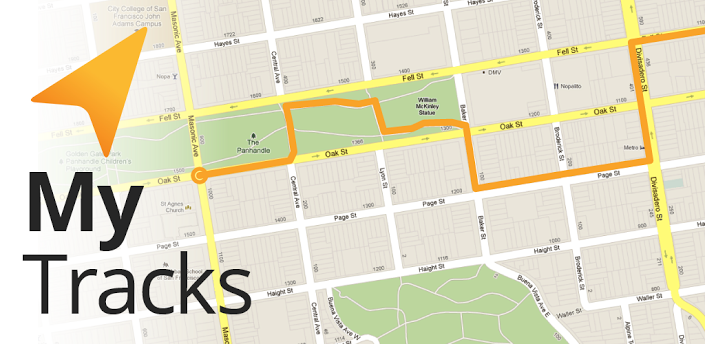 This App will allow you to record your tracks from one place to another place. It's very usefull when you don't know the location or you have a short memory to remember the route, as same as me hahaha. This App also allow you to record without no internet connection but the map will become blank with no road and its names appear. But when you then connect to your internet connection, it will adjust the route with the availabe road on the map.
Unfortunatelly, I just use this app only once since I downloaded it. If you need a further information and how to use the App, you can read this one
My Tracks
or if you better learn from a video, here's a video that can help you how to use it well.